Alpha
알파


Genre
Fantasy, Action, Sci-Fi
Status
Completed
Author
Bookyeom
Illustrator
Bookyeom
Content Rating
Webtoon intended for readers 12 and over
Publishing
Release Day
Tuesday
Publisher
Naver
Chapters
20
Original Run
January 21, 2018 - June 3, 2019
Wiki
Wiki
Wiki Founded
November 29, 2010
Alpha is a webtoon with Bookyeom.
Summary
[
]
An agent Alpha, who doesn't feel emotion, is given a secret mission.
Its also a prequel to Noblesse as at the end it shows M-24 who appears in Noblesse in a experiment tank. The first episode (Korean) is about the Union, the modified human, and the experiments. At the end, there's a logo called JHS studio, which reveals that this work and the Noblesse are the same world view. Because the representative of JHS studio is Son Jeho, who was the author of Noblesse.
Characters
[
]
Laboratory

Alpha
In Chapter 20, it reveals that his older brother is M-24.

Chris

Counselor

Dr. Heinel
Chief

Jax
Grein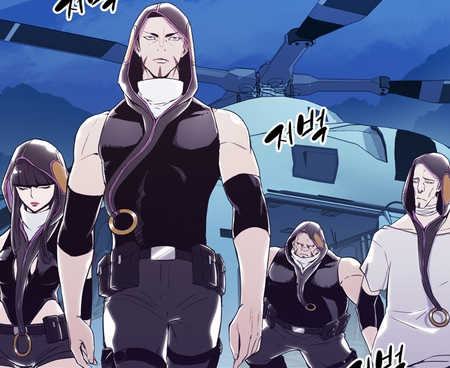 Hades team

Hades
Simon
Gusuf
Female agent
External Links
[
]
See Also
[
]
KAKAO

Foxtoon

KakaoPage

Lezhin

Naver

---