Legal Pirate Parfait
합법해적 파르페


Alternate Names
합해파, Privateer Parfait, Parfait: the Legal Pirate, Parfait: the Privateer
Genre
Comedy, Fantasy
Status
Ongoing
Author
vani_oxo
Illustrator
vani_oxo
Content Rating
Webtoon suitable for all ages
Publishing
Release Day
Friday
Publisher
Naver
Chapters
49
Original Run
June 6, 2019 -
Wiki
Legal Pirate Parfait is a webtoon by vani_oxo.
Summary
[
]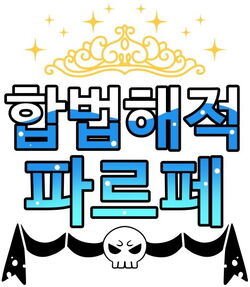 The adventure of a princess who became a pirate.
Most of the characters here are women. Even those who look like men are women.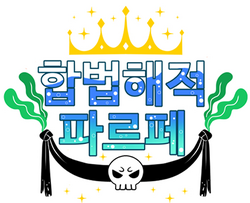 Thumbnail of Naver Best Challenge version
It was first serialized in November 25, 2017 at Naver Best Challenge. In March 16, 2019, the official serialization of this work has been decided. It's not yet clear when and where to start the series.
In June 6, 2019, it serialized in Naver.
Characters
[
]
Parfait: She claims that she's the successor to the throne, who's concealed.
Van: She's a captain. In Naver Best Challenge version, Van's gender was male, but in formal version, his gender is changed woman.

Soda: She's the princess of the White Grape Kingdom. She will become the king (왕), not the queen.

Pepper: She's a captain.

Do Gyeolmun: "It's a highly unwise decision to turn the Central Administration Bureau as your enemy-or do you just want to die?"

A high ranking member of the kingdom's Central Administration Bureau, Do Gyeolmun first appears in episode 11. She is voyaging on the ship, The Wildberry, on a private mission on behalf of the Bureau and accepts Parfait's addition to the crew after observing her abilities at the Pennell Library.

Appearances

Do Gyeolmun has straight black hair which she wears in a low pony tail stretching down to her back. She is usually depicted with closed, crescent shaped eyes, but is revealed to actually have large, round black eyes in episode 18. Her typical attire is a long white coat (similar to a lab coat) with a blue shirt and black pants underneath. She normally wears a wry, emotionless smile on her face.

Personality

Do Gyeolmun is a highly intelligent and calculating individual who rarely loses her composure. She is apt to hide her true feelings and intentions behind a wry smile and is merciless and coldhearted to anyone who disobeys her. Often making threatening remarks with a sly grin and pointing a gun barrel at someone's face without the blink of an eye, Do Gyeolmun is a keen and organized strategist who does not take no for an answer. Her only visible weakness seems to be her hobby of drawing other people (mostly Parfait) as can be seen in episodes 18 and 33 where she is deeply flustered when Parfait discovers them and later attempts to reveal her sketches.
Hayan: She's the princess of the White Grape Kingdom. She's princess Soda's mother. Hayan (하얀) means white in Korean.
External Links
[
]